Whether your New Year's resolution is to work out more or just to relax on your couch, a good pair of leggings makes all the difference.
At a time when there's more chic activewear brands worth discovering every day, finding the perfect set can be a daunting task.
To save you some effort (and coins), we've rounded up our favorites that are great for the gym, traveling, or lounging on days when you simply just don't want to wear actual pants.
Check out the best of the best—all tested and approved by expert fashion editors.
1. Sweaty Betty Power 7/8 Gym Leggings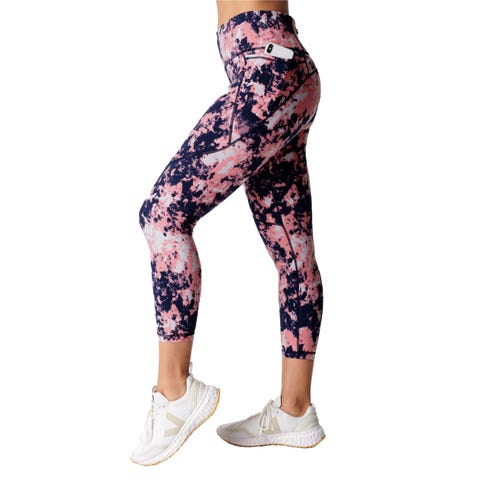 SB's power leggings are well known for their tip-top gym-creds and fashionably functional details: We're talking bum-sculpting, compressing, multiple pockets and squat-proof quick-drying fabric for your most sweaty endeavours.
What makes them even better? The fact that their tie dye print looks just as good in squats as selfies.
2. Lululemon Wunder Train High-Rise Tight 25″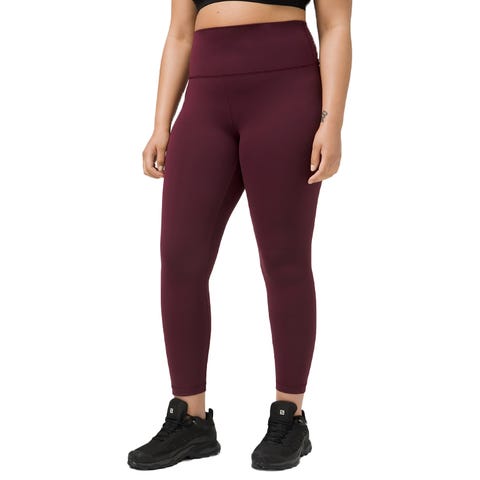 Lulu's staple training tight, the Wunder Train, is packed with their USP – robust functional add-ons that make working out that bit sweeter.
Engineered with their super-sweat-wicking 'Everlux' fabric, these Lululemon gym leggings will keep you feeling supported during heavy lifts, hinges and snatches.
They also have a waistband pocket for your essentials.
3. Adidas x Karlie Kloss Mesh High Waist Long Gym Leggings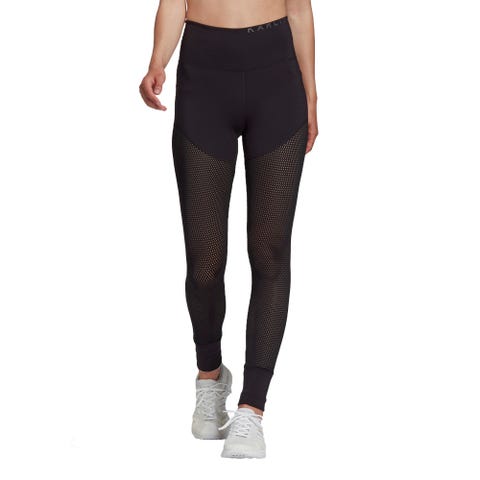 If you've ever had the dreaded sensation of feeling hotter than the sun during a workout, might we suggest these mesh gym leggings?
Designed to keep you cool no matter the exercise, Karlie Kloss' Adidas collab is the perfect home workout companion.
Crafted from Primegreen, Adidas' series of high-performance recycled materials, as well as Aeroready, the technology to keep you cool and dry, you'll be sweating stylishly and sustainably. Double win!
4. Nike One Luxe Icon Clash Gym Leggings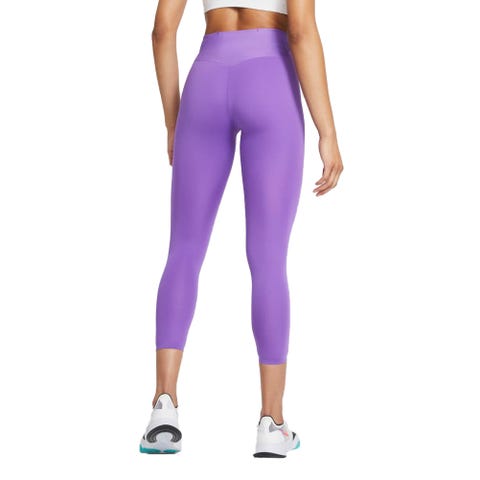 With most of us working from home still, the lines between our workout clothes and our around-the-house outfits have blurred somewhat and chances are you'll be in your leggings for a lot longer than just your 30min HIIT burner.
Hey, no judgement here, but, if that is the case, you'll want to make sure your leggings are just as comfy as they are supportive.
These gym leggings are made from extra soft fabric with Dri-FIT technology to keep you dry, so you'll be covered in both your circuit workouts and your zoom meetings.
Added bonus, you'll stand out nicely on camera thanks to the bright purple colour.
5. Modibodi 7/8 Recycled Active Gym Leggings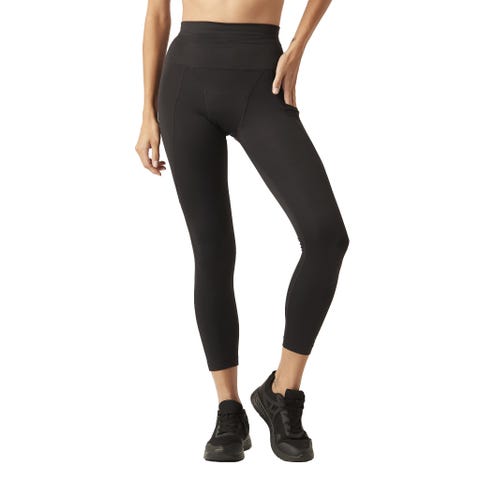 We don't wanna put yet another burden on women, but menstrual products account for a lot of waste in our waterways – not to mention, most tampons and pads can't be recycled.
Modibodi is working on making periods 'greener' and has extended its underwear range to include these incredible gym leggings.
They're developed with super absorbent fabrics that'll protect you from leaks while combating odours and bacteria, whether you're menstruating or you're suffering from postpartum bladder weakness.
The most sustainable choice out there, these babies are made from 78% recycled materials; they've also got a flattering high waistband and handy pockets for your essentials.
6. Gymshark Adapt Ombre Seamless Gym Leggings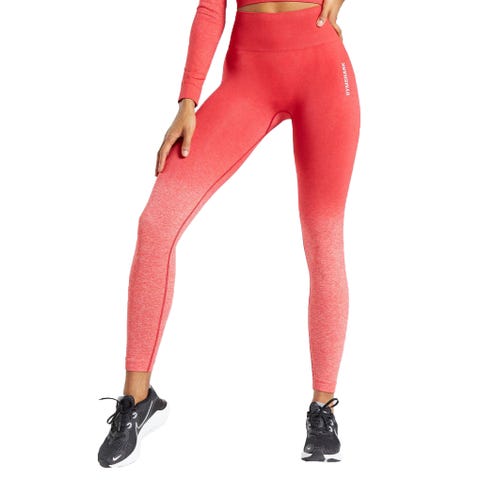 No edit of the best gym leggings would be complete without a cheeky cameo by some Gymshark leggings.
These dreamy ombre seamless leggings, have all the high-waisted support you'd expect from the brand, in a cheerful colourway that's guaranteed to brighten up your workouts on grey days. Oh, and they're mega-comfy, too.
7. TALA Skinluxe™ Gym Leggings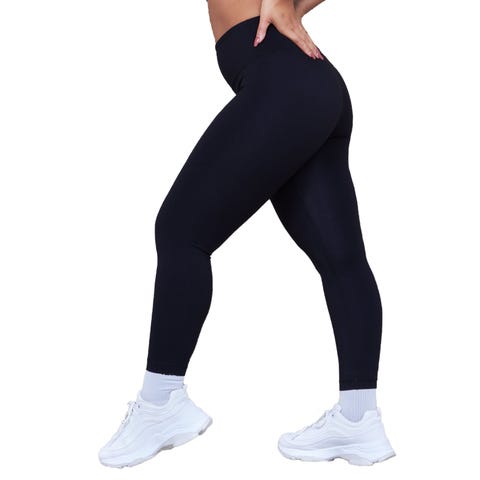 The gym leggings WH's digital fitness writer Morgan Fargo has been living in since their launch, this TALA drop has everything going for it.
The fabric offers gentle compression whilst also being buttery smooth to the touch; the perfect companions for sweating through a gym workout, home workout or some gentle LISS (low intensity steady state exercise) in the park.
Stash your house keys or bank card (or jelly babies) in the back zip pocket and get on with your comfiest workout yet. Trust us, these gems are the real business.
8. MyProtein Power Mesh Gym Leggings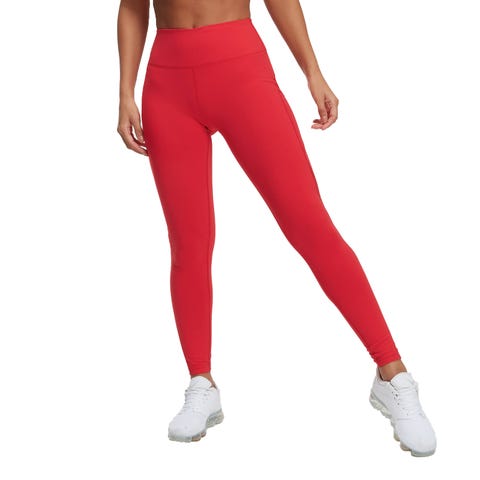 MyProtein are kings of performance nutrition (praise their Easter Bunny protein power!) as well as making technically sound gym-kit that doesn't break the bank. Hallelujah.
Not only are these gym leggings quick-drying, but they're also super soft too.
Due to the higher-than-usual waist and reinforced stitching, there is zero chance of you feeling unsupported during your workout.
9. Y-FIT Hourglass Gym Leggings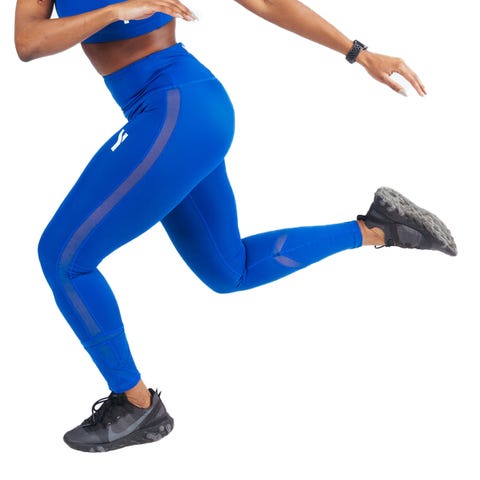 These gym leggings are a perfect blend of tech, function and style, with flat-lock seams and sweat-wicking fabric to enhance your workout, as well as a dreamy colour palette and matching sports bras to make a style statement.
Top of the WH wish list? This Royal Blue pair – sold!
10. Nimble All Day High Waisted II Gym Leggings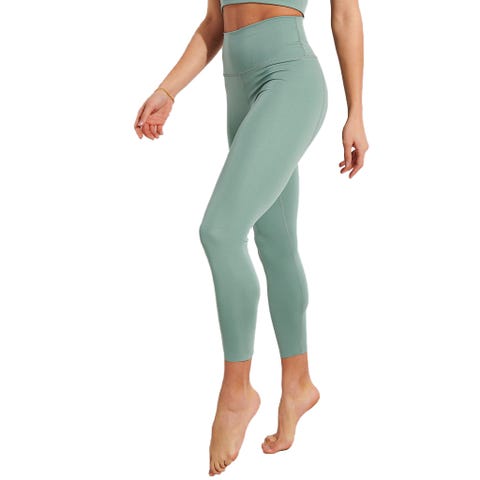 Named all day for a reason, these gym leggings will offer you all-day-long support and we 're all for it!
Recycled plastic bottles are used to make them and the result is a sustainable high waisted legging, with a comfortable 4 way stretch, to have you squatting happy.
This pair comes in a soft sage colour that, along with the quick drying fabric, will keep you looking fresh despite all the sweat-inducting exercises you put them and yourself through.
11. Girlfriend Collective High Waisted 7/8 Pocket Gym Leggings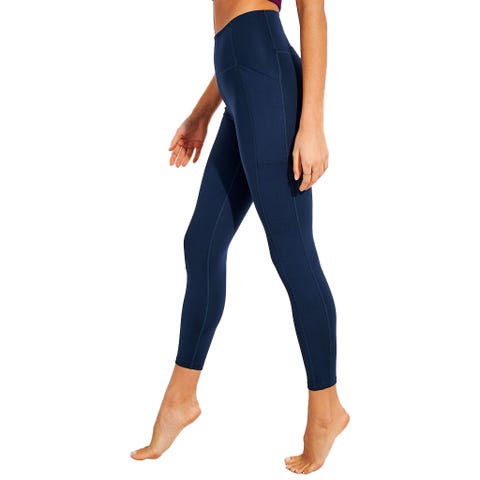 We love Girlfriend Collective for a number of reasons.
Firstly, their leggings are made of recycled water bottles; secondly, their leggings are extra-high rise; thirdly, their leggings are, like, super pretty.
Three things we love. As aesthetic as they are technical, The GC compressive high-rise leggings are the perfect stretchy companion to your next lower or upper body day.